---
January 20th, 2018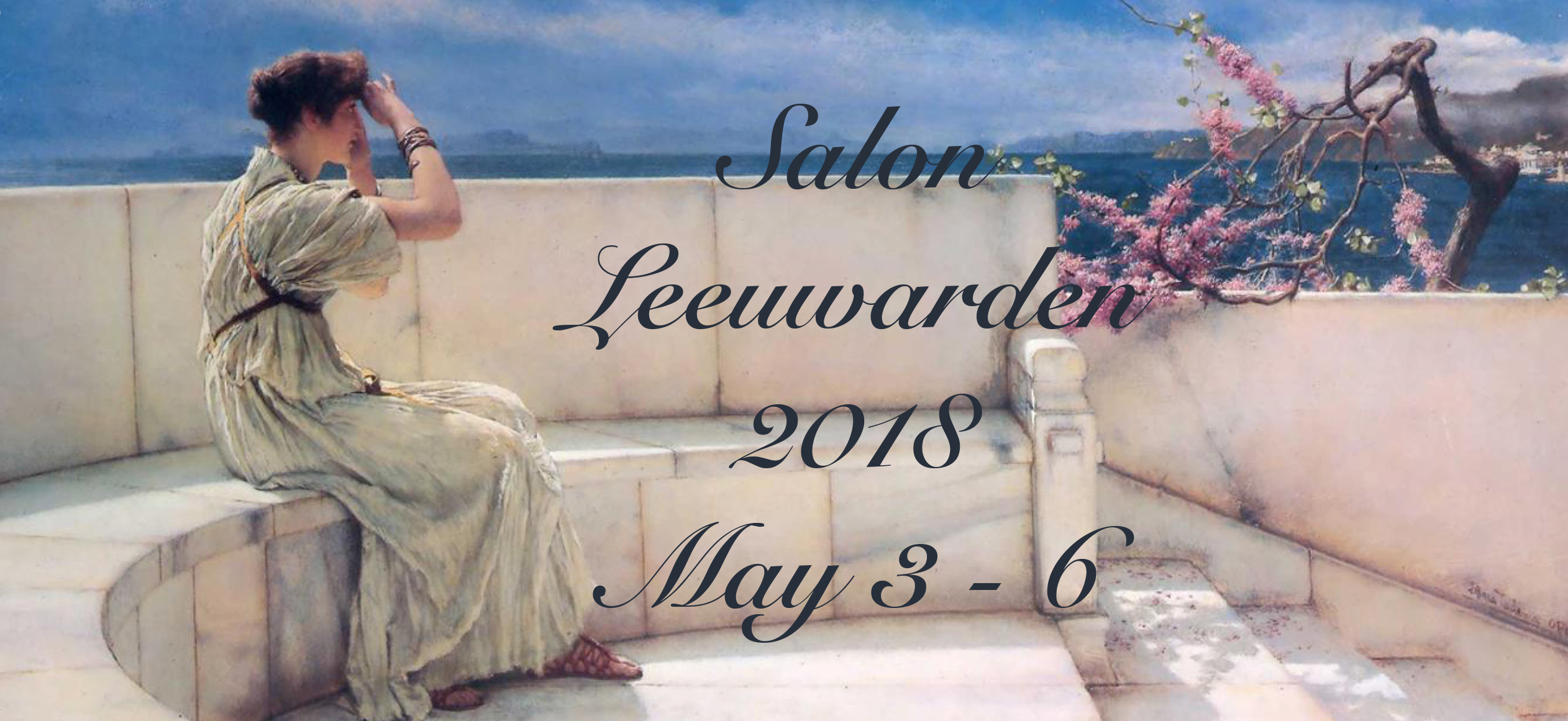 Salon Leeuwarden 2018
We are very pleased to announce that we have recently been accepted as a member of the prestigious 'Salon' organisation in recognition of unique artistry of our Urushi lacquer creations.

The Salon is a worldwide gathering of highly regarded artists and decorative painters. It is an exciting and unique Art show of masters from different countries who exhibit their work, teach master-classes, discuss traditional and new techniques, and share products and information in their respective fields. The Salon is a non-profit organization, which began in 1992 in Belgium with a small gathering of professionals. It reconvened in 1996 and has been coming together in growing numbers at different venues every year since.
The Salon is now recognized as the most important and significant gathering of decorative painters in the world. Participants of The Salon include owners and teachers of Art Schools, businesses, independent and commercial companies. The Salon is a way for some of the most unique traditions, within a field of many styles of art, to be shared amongst one another and ultimately passed onto participants, students and future generations. The opportunity enhances and extends the level of communication between serious and committed artisans, master- craftsmen, painters and decorators.
The Salon is also a way for visitors and the wider public to experience the high quality of presented work, and meet the real masters in their chosen craft. Ongoing demonstrations and exhibitions allow visitors and participants to view paintings specifically created for The Salon. This is a very unique event and a great opportunity to discover the International world of artists and master-craftsmen at its best.
We would like to extend a very warm invitation to visit the up-coming Salon Leeuwarden, Netherlands, taking place 3-6 May 2018.
Please note that the deadline for Visitor Registration is February 1st.
Full details can be viewed on the Salon's website https://www.salonleeuwarden2018.com
October 14th, 2016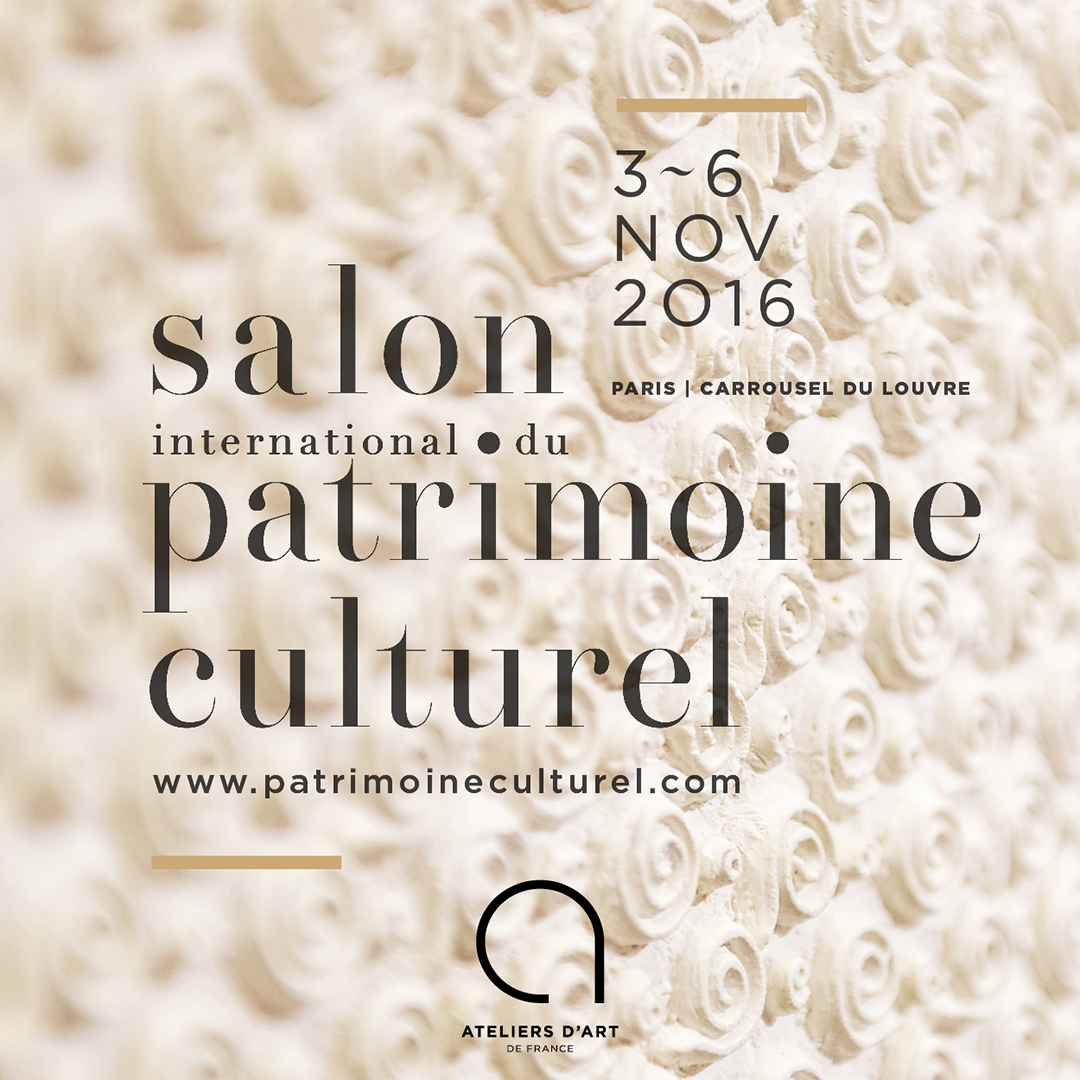 Salon International Cultural Heritage Fair – Carrousel du Louvre, Paris, November 3rd – 6th
Following our highly successful debut appearance at the prestigious Salon international Culturel Heritage Fair in Paris last year, we are proud to have been invited back for the 2016 Show.
This year's theme is the celebration of Remarkable Cultural Heritage Projects.
France has a long history of respecting, encouraging and promoting skilled artisans and the Salon serves to recognise the contribution of individuals and companies to that cause. The Salon is a wonderful opportunity to view specialists whose dedication to maintaining the skills built upon over many years –in some cases centuries – is clearly evident. We are proud to be associated with this prestigious event.
Japanese urushi lacquer has been used as a decorative and protective treatment for over 9000 years and our techniques stay faithful to the traditions of this beautiful craft. The process is eco-friendly, using the natural sap from the Urushi tree. It is a technique wholly reliant on the individual skill of the Urushi artist. However, whilst we stay absolutely faithful to the Japanese tradition, our master artist Sergej Kirilov has developed unique and stunning finishes that bring urushi artistry into a contemporary environment. With the inclusion of metal powders, gold and silver leaf, eggshells the finishes offered cannot be seen elsewhere.
If you are visiting the show, please do seek us out and view the beautiful and exclusive finishes that we apply to wall panels and furniture for private residences and yacht interiors.
Should you require more information, or wish to make an appointment to discuss our capabilities more fully, please click here.
We look forward to welcoming you to our stand A07 (Gabriel hall).
November 2015
Salon International Cultural Heritage Fair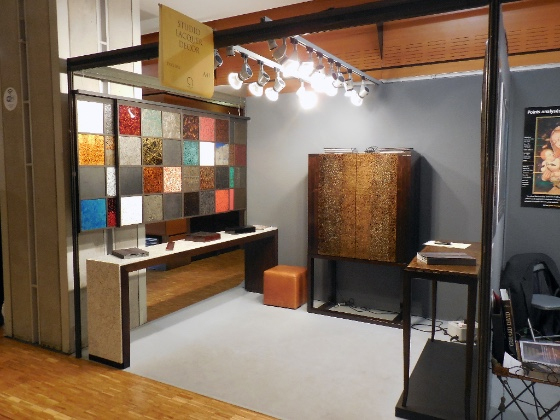 We were delighted to have been accepted by the Fair organisers to display our unique Urushi Lacquer finishes and custom made furniture pieces in Paris earlier this month. The Fair brings together highly talented and respected artisans, whose heritage brands represent the very best in bespoke products and finishes. It was the first time that we have exhibited our works at this highly prestigious event and we were delighted with the response to our beautiful finishes on display. It is always a pleasure meeting existing clients and being able to explain processes and discuss how our finishes can be incorporated into new projects.
It was equally satisfying meeting with those of you that have not previously seen our work, and we look forward to establishing new relationships borne out of our discussions at the Show.
The show is an annual event and we can highly recommend a visit in 2016 if you have not previously attended.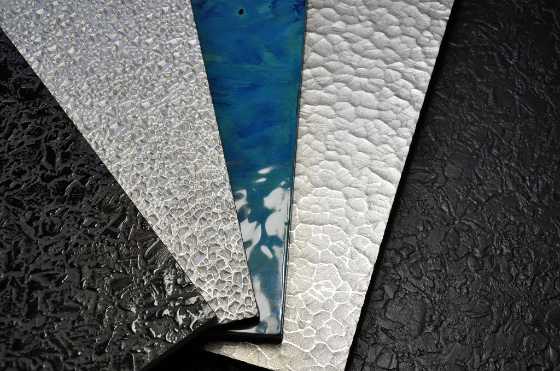 October 2015
Salon International Cultural Heritage Fair
Carrousel Du Louvre, Paris, November 5th – 8th 2015

We are proud to have been invited to display our unique Urushi Lacquer finishes at the prestigious Salon international Culturel Heritage Fair in Paris, November 5th – November 8th.
The theme of this year's show is Heritage and Modernity, and we are exhibiting our works as part of a small select group of artisans, 'Made in Europe'.
France has a long and respected history of artisans and groups who serviced the Royal household, Palaces and grand Chateau and as such, there is a very rich history of specialists with a heritage of producing exquisite and artistic works.
We are privileged to be able to display our processes and finishes alongside such companies.
Our techniques are based on the century's old Japanese art of Urushi, but with absolutely unique finishes developed in our studio by Sergej Kirilov, we have brought the art into a contemporary setting.
We hope that you will take the opportunity to visit the show and we look forward to welcoming you to our stand.
A comprehensive range of the beautiful finishes that we apply to wall panels and furniture for private residences and yacht interiors will be on display.
November 2014
We are delighted and very proud to announce that the jewellery box conceived and crafted by Sergej Kirilov, was awarded the Silver Prize in The Ishikawa international Urushi Exhibition and Competition . The box was on permanent display, along with the other 75 pieces that made it through to the final selection, at Ishikawa for the duration of the Exhibition. The honour is even more special as Sergej is the only artist outside of the Far East, to feature in the top 10 awards and commendations.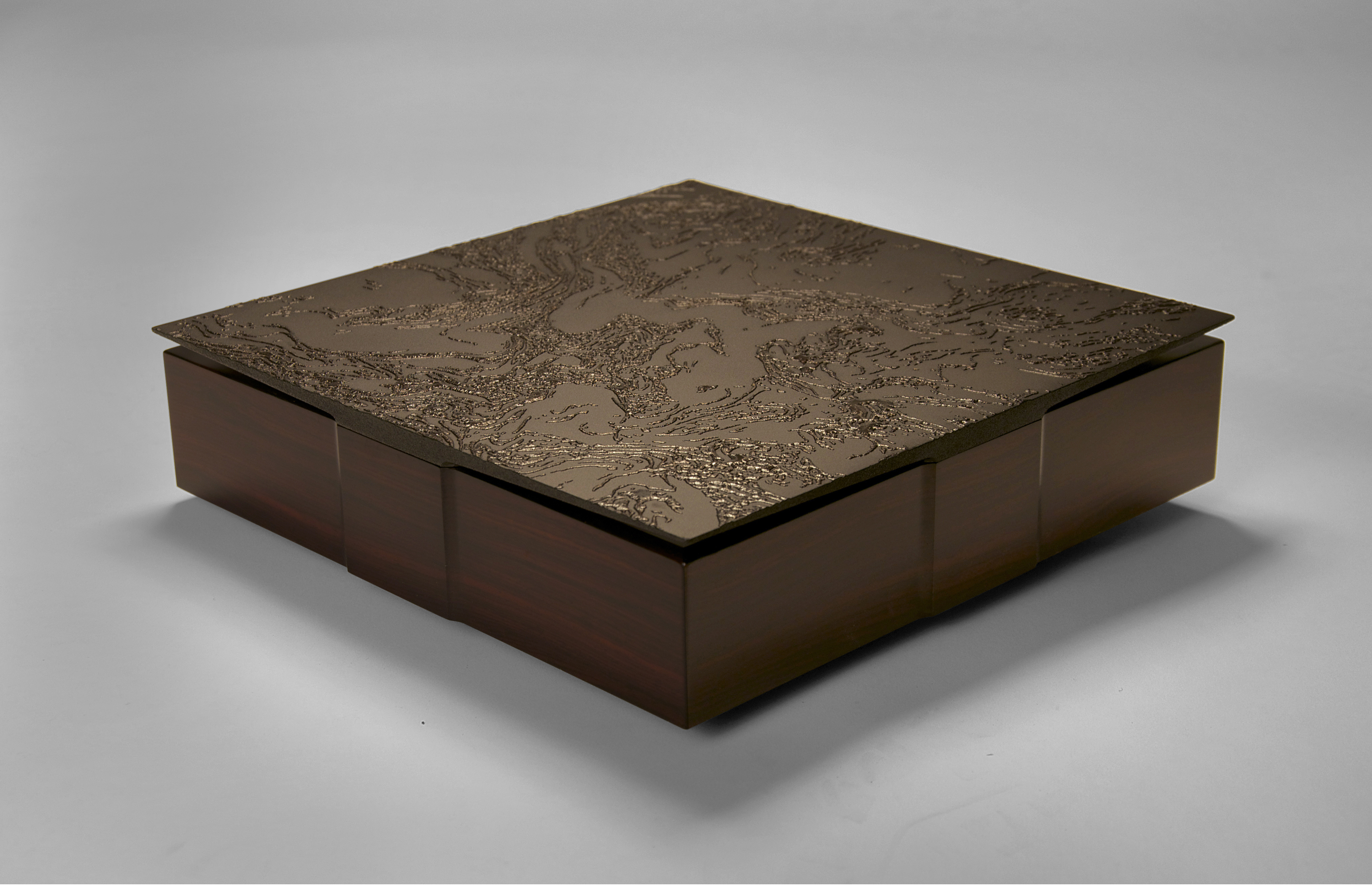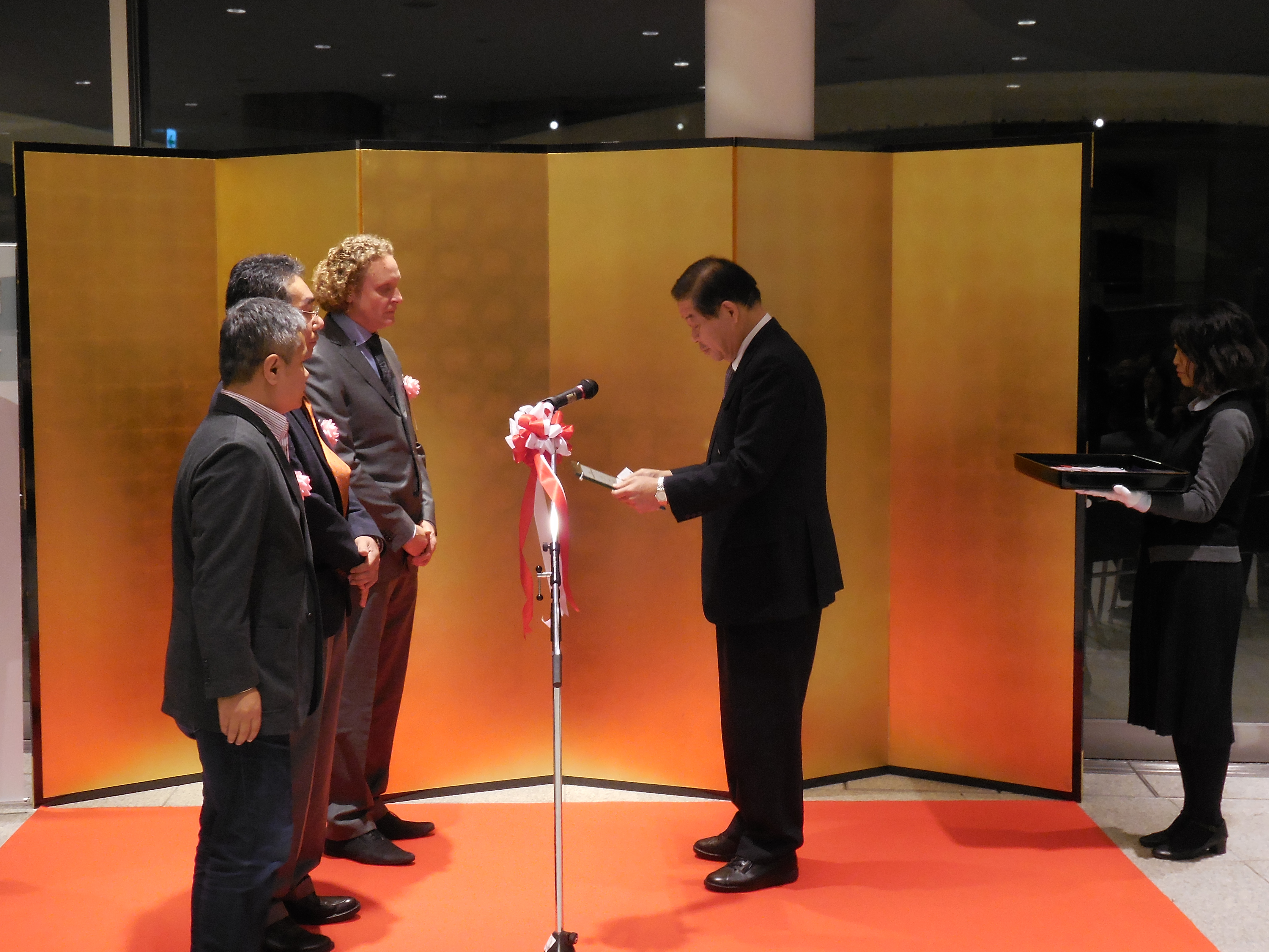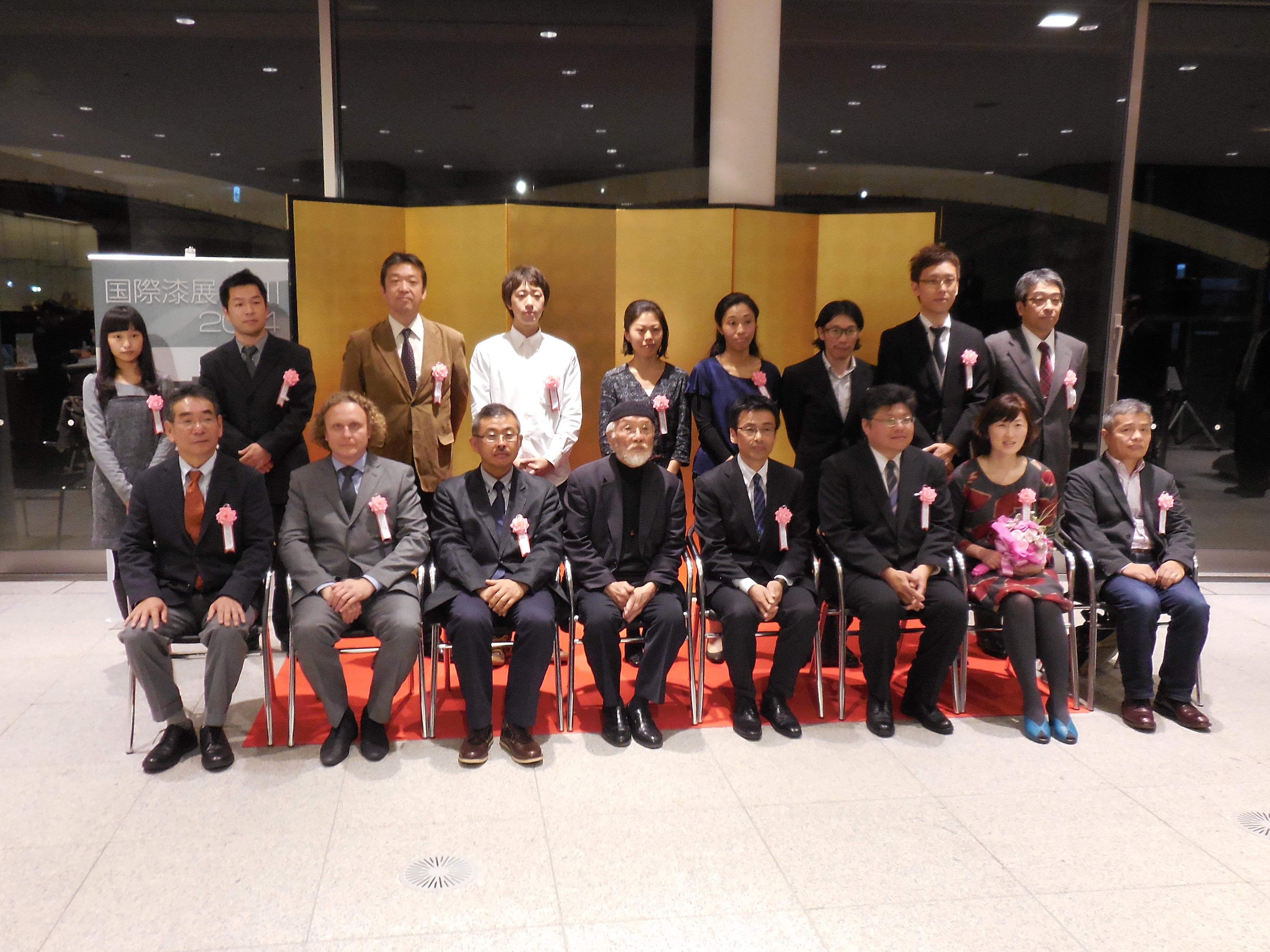 BewarenBewaren